When you need experience, we have it covered.
The Spindle is the heart of any machine tool. When it fails we at Technova recognise that your production is lost. Through the experience and dedication of our staff, Technova offers the most comprehensive and personal service for spindle breakdowns in the U.K. We will listen to your specific needs and respond to ensure your machinery is back in operation quickly.
We have been established now since 1990, and over the years we have built a solid reputation. Due to the excellent service our customers receive we have grown to become one of the largest Spindle rebuilders in the UK today.
We are based on Coventry's largest industrial estate in the heart of England and access is provided by all the major motorway links. Due to the increased workload we had to expand our original site in the early part of 2005 and created a new spindle rebuild centre adjacent to the original site.This extension allows us to provide more scope for our customers enabling us to meet their needs.
We offer a quality, fast and efficient service to all of our customers, the main concern at our company is the customer. Over the last few years our customer base has grown considerably, and without doubt the main reason for this is the service we provide. Our aim is to always ensure the customers down-time is kept to a minimum.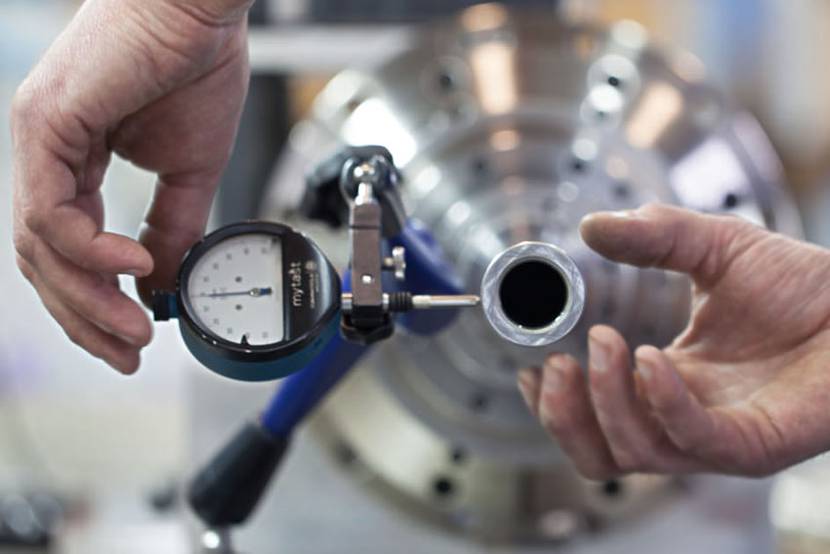 Spindle repair, perfected.
Since before 1990, Technova Precision Ltd has been offering a spindle rebuilding and repair service across the whole spectrum of industry; including Machine Tool Manufacture, Machine Tool Agents, Machine Tool Service Companies, Aerospace, Automotive, Tool & Die, Bearing Manufacture, Woodworking, Ceramics, Plastics and Glass.
Technova Precision rebuilds every type of Machine Tool Spindle including those used in CNC Machine Centres, CNC Lathes, CNC Grinding and Milling Machines. We also rebuild all types of High Frequency Spindles and spindles used in  Transfer Lines, Plain Bearing Spindles, Special Purpose machine Tool Spindles, and spindles used in any type of conventional machine, for example Grinding and Milling.
All aspects of a spindle rebuild are controlled and  monitored in house in our Clean Room assembly area. When one of our rebuilt spindles is delivered back to the customer it is well packaged, fully test-run and guaranteed back to brand new manufacturers specifications,  also whenever possible we will improve the manufacturers design of the spindle to enable the customer to achieve greater spindle accuracy and enhance spindle life.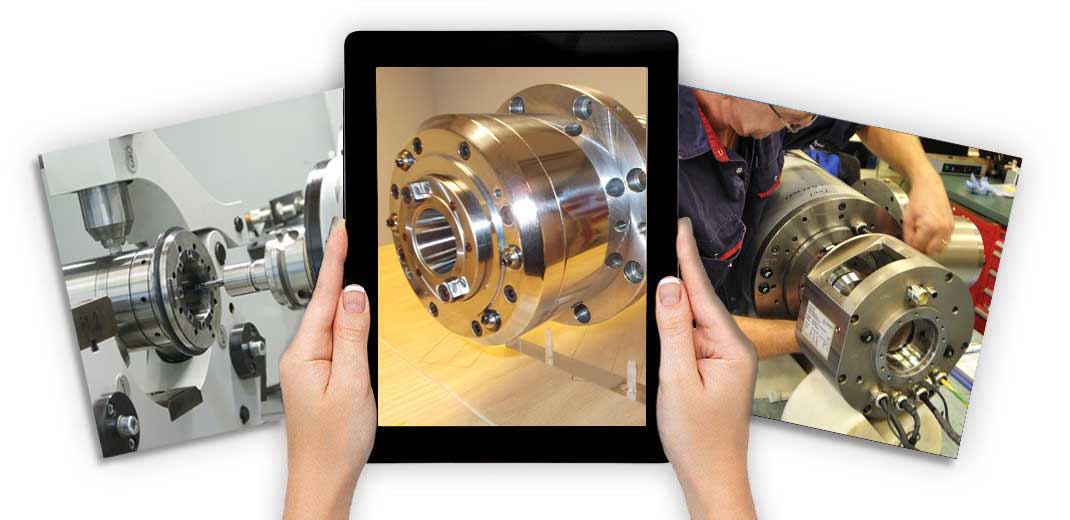 Types of Spindle we repair:
Most spindles handled have precision bearing assemblies both angular contact and roller type, a comprehensive stock is carried to cover these requirements, we also carry stocks of ceramic ball bearings to cover the increasing number of higher speed spindles.
We also rebuild solid bearing and hydrostatic bearing assemblies.
Real People. Real Work. Real Rewards.
Technova offers the most comprehensive and personal service for spindle breakdowns in the U.K
Pete Winstone
Magellan Aerospace UK Ltd
We received the rebuilt Bridgeport 800 spindle today, thank you for the prompt turn-around.

Kevin Hotchkiss
Monard Precision Eng Ltd
Great service and excellent customer support. I really appreciate everything you have done to help us get our machine back up and running again ASAP. Highly recommended.

Jason Turner
Senior Aerospace Weston
Just to let you know the machine is back up and running. Thanks for all of your support on this, great effort!

Derek Turnweld
Turnweld Engineering Ltd
Thanks for your help on this one. Spindle refitted and all ready to go.

Ballscrew Repairs & Agents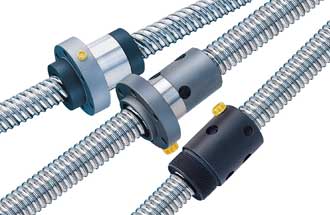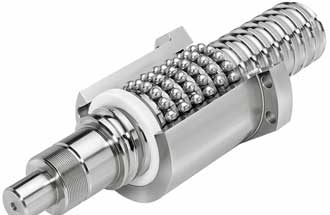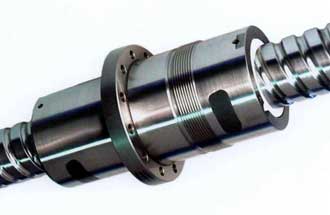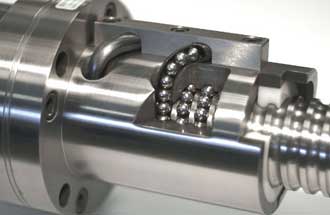 Ballscrew Repairs
Precision Ballscrew Rebuild and Repair Service
We offer a cost effective alternative to throwing away damaged or worn ballscrew assemblies. They can be rebuilt quickly and reliably in order to put your machinery back into profit generating production.
Technova Precision is the sole UK Agent for MYL (Spain).
MYL supply both belt driven and motorised spindle assemblies with the flexibility to design and supply special 'one offs' if required.
MYL are committed to innovation and their philosophy is strengthened by the creation of work groups who combine experience with a strong orientation towards innovation to promote new, better technological progress that enables Technova to take on the demanding projects of the future.
Through this exclusive agency we offer…
Quality Objectives
The objective of an ISO 9001:2000 Quality Assurance System is to provide products and services that continually meet customer requirements.
For Technova Precision this means maintaining and building our customer base while helping to focus efforts on improving efficiency and reducing costs to the company, and consequently to the customer. Technova Precision Ltd. received BS EN ISO 9001:2000 Certification on April 12, 1996.
Technova Precision is proud to have BS EN ISO 9001:2000 Quality Assurance to its name, having this has helped us to gain work off many major Blue Chip companies.
Technova is equipped with an extensive range of gauging and measuring equipment which enables us to achieve the highest level of performance for your spindle, in such areas as spindle accuracy for example Runout and Preload.
All this helps you the customer machine an accurate component on a spindle built by Technova Precision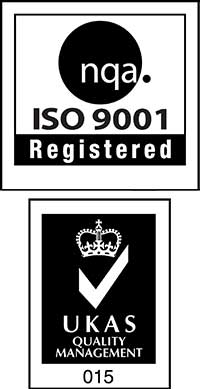 For Spindle Repair & Rebuilds
Technova Precision Ltd
Specialist Precision Rebuilding
Unit 8A
Paragon Way
Exhall
Coventry
CV7 9QS
Tel: 02476 366503
Fax: 02476 361979